After taking the car ferry from Calais to Dover, we made our way to Brighton pretty quickly.
We've already heard a lot about the artists' city by the sea and picked out some exciting projects to visit. We also tested the best vegan restaurants and checked out stores, as well as markets, where you can buy organic, local and even unpackaged.
The first project we looked at is Stanmer Organics. Stanmer Organics was founded in 1997 as a cooperative consortium. And has since supported projects that promote health, wellness, education and a greener, more sustainable lifestyle.
There are currently 15 projects on site, more than half of which are focused on permaculture. There is also an ecotherapy project, a forest school, arts and crafts projects and an Earthship.
Earthship Brighton is one of only two Earthships in the United Kingdom. The goals with the construction of this sustainable community center, were to bring about a change in values in the construction industry and to inspire individuals to take positive action to bring about environmental change. Throughout the project, the focus was on educating people about climate change and helping them change their behavior to live with a smaller environmental footprint.
U.S. citizen Michael Reynolds developed the "Earthship" building concept 40 years ago, and has since helped build such buildings around the world, including the construction of the Earthship in Brighton. The award-winning "green building" was constructed from locally available, natural, recycled or upcycled building materials, such as car tires and glass bottles.
The clay-plastered building is passively heated by solar heat, and the old car tires are built into the walls. Piled up and filled with clay, they serve as heat storage. Fresh air is fed through pipes in the earth wall and preheated in the process. This complex system replaces a traditional heating system.
Solar panels and wind turbines generate the required electricity, which is stored in batteries. The southern facade of the Earthship is completely glazed and thus serves as a greenhouse. The plants grown there are irrigated with filtered "wastewater". Thanks to these closed energy and supply cycles, Earthships are very sustainable and forward-looking buildings.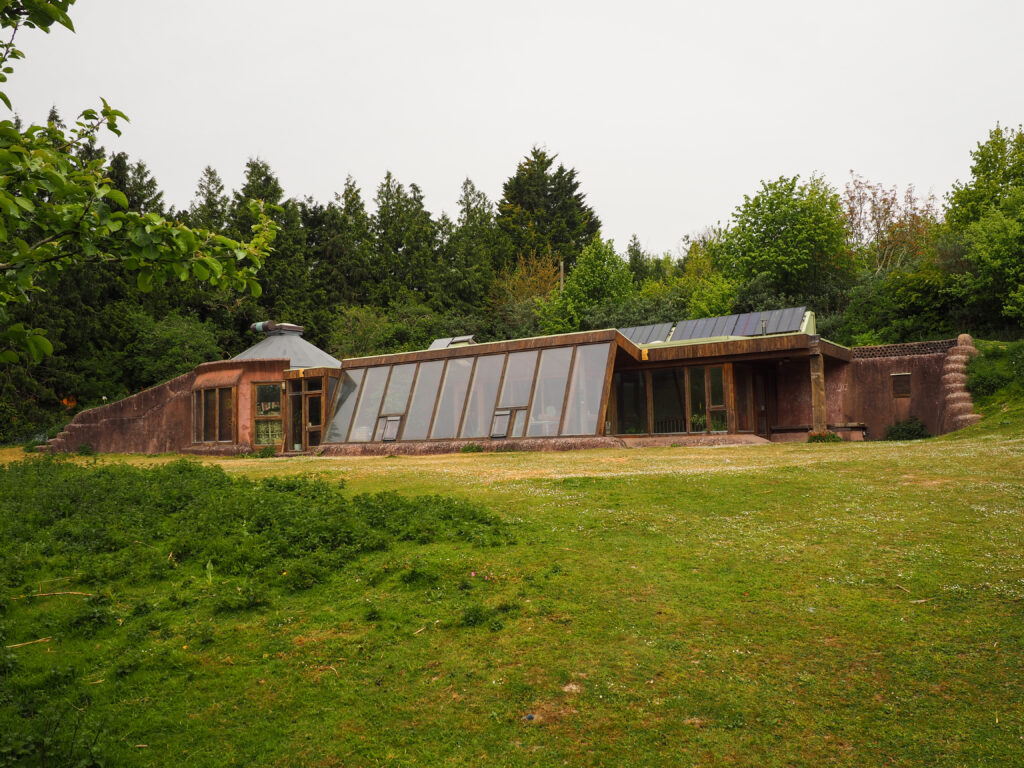 Right next to the Stanmer Organics site, is One Garden, a garden project of the Stanmer Estate. Around the old mansions are ornamental gardens, huge greenhouses and walled orchards. The place not only invites you to walk and explore, you can also buy all kinds of local and organic food in the small farm store. After shopping, you should definitely enjoy a tea and a piece of homemade cake in the middle of all the plants.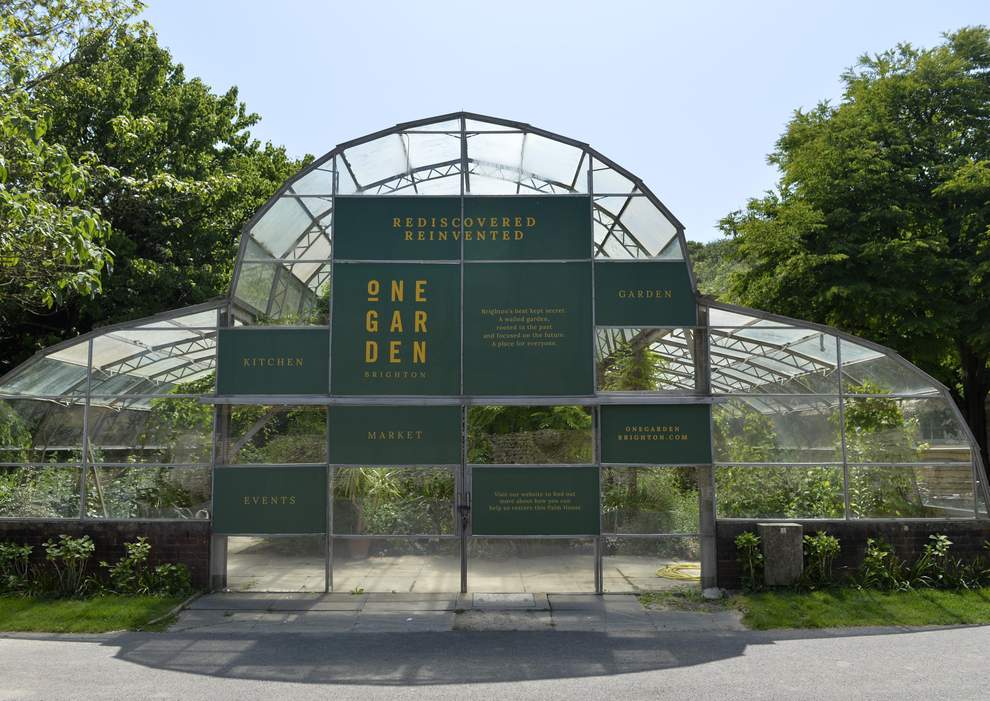 If you like to have a bigger choice when shopping and don't want to pay too much like in the store of One Garden, you should try the Park Farm Shop in Park St, in Falmer, Brighton, here you can find everything you need.
For those who travel by van or tent and like to have some peace and quiet after a busy day in Brighton, we recommend Chalky downs campsite. A large camping meadow with beautiful views, right next to the farm where Sharon lives with her family. The site has hot showers, toilets and fireplaces and costs £15 per person per night. From there it's a 20 minute bus ride into Brighton's city center.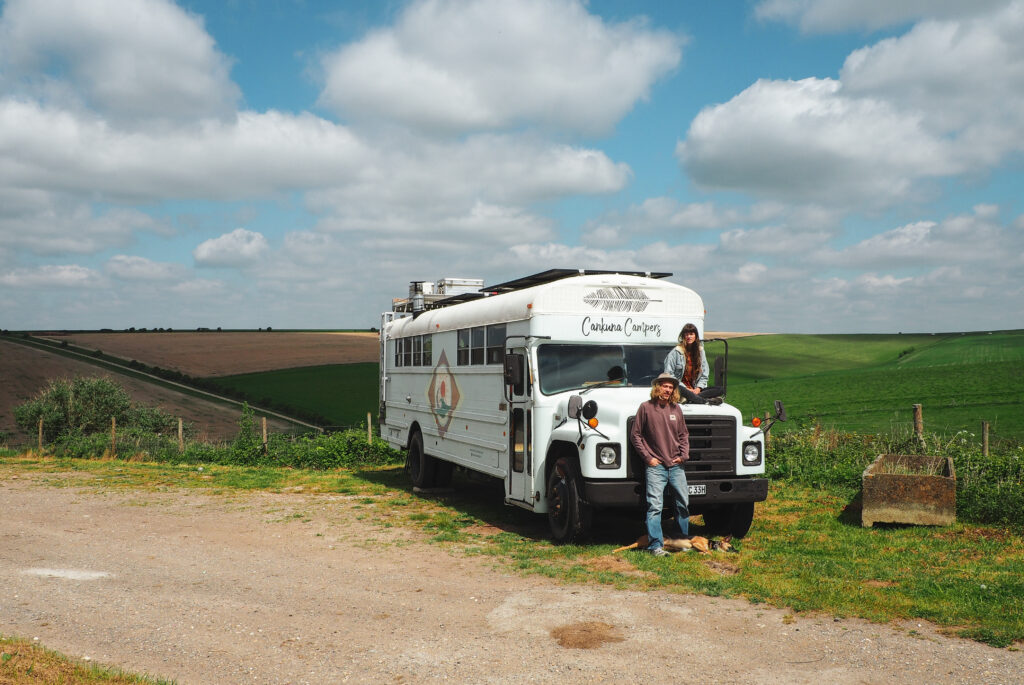 Brighton has an incredible number of vegetarian and vegan restaurants and cafes, which of course made us very happy. Two really highly recommended are located in the well-known neighborhood of The Lanes. One is Terre a Terre, at 71 East Street. The food was really incredibly good and definitely worth the money!
For breakfast or lunch, Neighbourhood at 95 Gloucester Rd is perfect. You can sit outside on the terrace and watch the hustle and bustle of the city.
The Farmers Market in Brighton takes place every Saturday from 9:30 a.m. to 1:30 p.m. on the corner of Florence Road and Southdown Avenue and features numerous small stalls from local producers. If you'd also like to replenish your supplies at one of Brighton's many unpackaged stores, the best place to do so is at The Source Bulk Foods at 142 Western Road.
We spent a little over a week in Brighton and the surrounding area and were blown away by the variety of sustainable initiatives, gardens and projects. A great many people in Brighton are motivated to live more sustainably and also to inspire others to live a more ecological lifestyle. This is of course noticeable in the cityscape through all the great vegan cafes and local, as well as organic, shopping.