After more than a week spent in Stroud, (England's most famous place for alternative healing methods) to gather new strength, we were driven back to the sea. We spent a few weeks exploring the beautiful coastline of North Devon and Cornwall. In addition to the sunny weather, we were really lucky with the waves, so we surfed every day. Again, the west coast of England turned out to be a surfer's paradise for us. The water is crystal clear, the line-up rarely crowded and I had the best longboard waves of my life so far.
With the wind getting stronger and stronger and the conditions getting worse, we were driven to our next project, the Mount Pleasent Eco Park. Before we present this project in more detail, we would like to tell you the story of Tim Stirrup, the founder of the Eco Park.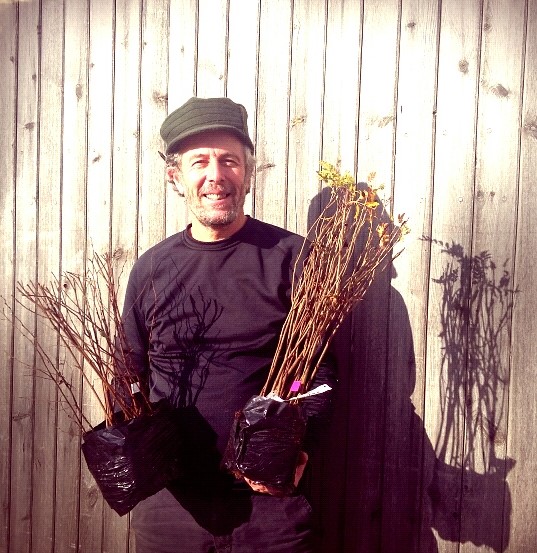 Tim's path to a free, self-determined and respectful life began very similarly to ours. A good 30 years ago, he and his girlfriend traveled through Europe in an old American school bus they had converted themselves, discovering new, exciting places and making music. In order to earn some extra money at festivals, he converted the bus so that it could be used self-sufficiently (through solar energy) as a mobile "DJ stage". Later, with two children, they continued to travel the country. But as the children gradually grew and needed their private space, the family settled in Cornwall. There Tim built the first cabin for his two children. He used only local and organic materials for the construction, which soon caught the attention of many people. Tim was increasingly approached by people who wanted the same or a similar building on their property. As time went by, the requests became more and more, the orders became bigger and bigger and the space on his property was not enough for a long time.
Tim's old bus is still on the Eco Park property today.
After founding the environmental construction company Pioneer EBC, Tim went in search of a suitable plot of land and discovered Mount Pleasant and the 42-acre potato farm for sale on Cornwall's beautiful north coast. This property covers the entire hill, from which you can even see the sea. Tim knew from day one that this property was perfect for his projects and vision, but it took a lot of work before it became a reality.
When they took over the farm in 2001, it was very dilapidated; The buildings had mostly collapsed, and the land was exhausted from 37 years of intensive monoculture. Tim's goal was to breathe life back into the land and create a community of people who would positively impact the area by providing an inspiring workspace for local and sustainably creating businesses. Renaturalizing the entire site was the first step, along with planting thousands of native trees and planting meadows with wildflowers. These planted areas, along with the SSSI-registered valley adjacent to Mount Pleasant, will provide abundant habitat for local wildlife, including buzzards, foxes, and even the occasional deer.
Over the past 20 years, more and more people have found their way to Mount Pleasant Eco Park, realizing their dreams and visions while enriching the community and the site with their work. There are now various businesses, workshops and studios on the site, housed in buildings constructed with local and ecological materials. The community-built mud house is one of the largest load-bearing rammed earth structures in the United Kingdom. But it's not just the buildings that are sustainable.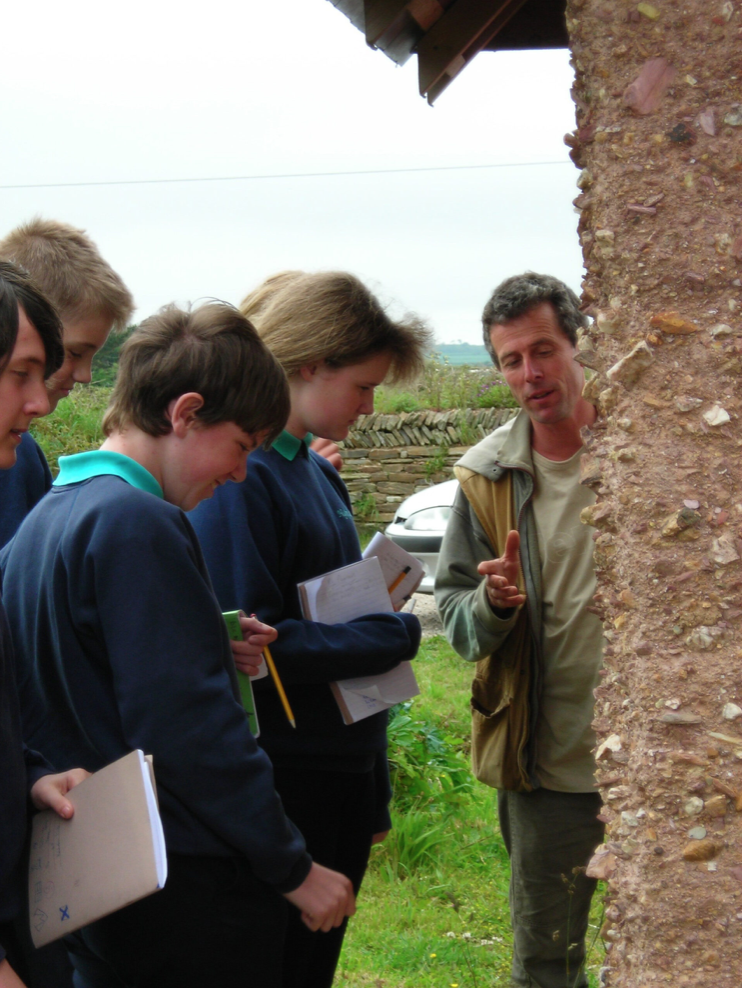 The efforts made to make the park as environmentally friendly as possible are quite impressive. The team wants to keep the park's carbon footprint as low as possible.
Electricity is generated by a wind turbine located on the site. It produces 30% of the electricity, with another 20% generated by 4 kW photovoltaic panels.
In 2018, the team invested in their first Eco Park electric car and in the same year they also decided to move away from water supply and dig a borehole that can provide 10,000 liters of water per day.
Heating at the business premises is provided by a biomass boiler. Tim's company Pioneer EBC, is located on the premises and donates all of its waste wood to keep everyone warm in the winter.
Adjacent to the workshops is a large community garden that provides organic growing space for local people. The Wilder Allotment Kitchen, a vegan café specializing in local, healthy food, invites people to linger and provides good food for all the volunteers. Through all of these projects, the park has evolved into a flexible, resourceful community facility. But the benefits and joys of this community should not be denied to those who are interested. That's why there are always events like markets, concerts and festivals to which everyone is invited. There is also an eco-camping site where you can stay overnight in a tent or van. For more comfort, there are various ecological accommodation options, such as cabins, shepherd huts and eco-pods built by Pioneer EBC.
The site is located in a huge field, surrounded by nature, with a view of the sea and with a walking path to the beach. Perfect to get away from it all and immerse yourself in the great outdoors.
The latest project on Mount Pleasant is Community Roots,
a team of volunteers who have transformed an acre of bare land into a beautiful, productive, nature-friendly market garden that produces delicious food for the local community.
The vegetable garden is managed using the guidelines of Solidarity Agriculture. With Solidarity Agriculture, food is no longer distributed through markets or stores, but instead flows into its own transparent economic cycle that consumers* help organize and finance.
The Community Roots team supplies 30 households with fresh, organic vegetables every week and would like to supply more people every year or motivate them to grow their own vegetables.
We have enjoyed the time on and around the Mount Pleasant Eco Park's site very much. We were inspired, welcomed with open arms and are excited about what the team with and around Tim Styrrup will create in the future.
For more information and current projects, here is the website of the Eco Park
www.mpecopark.co.uk
Ps.: If you don't live in Corwall, or are just passing through, you can store at the wonderful farm store at Cusgarne Farm. The organic farm is only 10 min. from the Eco Park and farms 100 hectares of land in the heart of Cornwall and produces lots of vegetables, fruit, dairy products and wine.