The last months were once again very challenging for us. Nothing went as planned and one bad news followed the other. We needed some rest after this energy-sapping time, just the thought of starting our trip right away was pure stress. So we took our time. Time for us, in which we could think about our dreams and ideas for the future and forged new plans and concepts for our life on the road.
Up to now we have always made longer trips with our bus and then came back to Germany to build campers for you. In order to have a mission on the road in the future, to be able to pursue our passions and talents and at the same time do something good for Mother Earth, we founded the Cankuna Sunshine Collective. With this project we transform our bus into a rolling studio, café and store at the same time.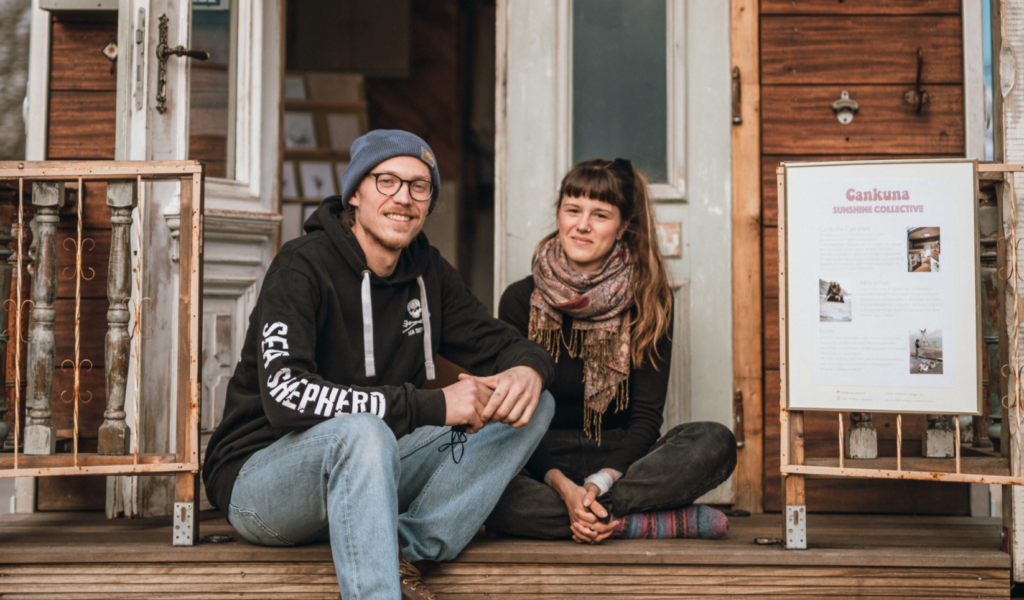 Another mainstay, which we have founded under the Cankuna Sunshine Collective is a small, independent fashion label. We have been playing with the idea of designing clothes exactly according to our ideas for a long time. So we made short work and in cooperation with a dortmunder screen printing workshop we brought out our first collection. Since the environment is very important to us and we think that we can change a lot with conscious consumption and the conscious production of consumer goods, we produce the shirts and hoodies as sustainably as possible. Translated with www.DeepL.com/Translator (free version)
The first edition is printed on 100 shirts and hoodies, 50% of which are second hand items that we have painstakingly gathered and selected over the past few months. We believe that fashion doesn't always have to be produced from scratch, instead we give used pieces that we collect on our travels a new life through Lara's art and design's, creating an even more sustainable alternative to fair fashion products. Translated with www.DeepL.com/Translator (free version) The other 50 shirts are Fair Trade organic cotton and stock that could no longer be sold.
We want to create an inspiring place in the future at markets, festivals or just standing on the beach wherever we are. You can browse through Lara's illustrations and art supplies, buy a cool shirt, enjoy a delicious coffee from our portafilter machine, or just have a nice conversation.
Julian is currently planning workshops and consultations on eco-friendly van expansion, alternative energy generation, and resource-saving travel.
To simultaneously address the most pressing environmental problems of our planet, we organize beach clean-ups, actions for marine conservation, and try to bring together an army of volunteers who contribute to the protection of the environment. The mission is to defend biodiversity, end the destruction of ecosystems, do something positive together, and have a great time doing it. In addition a part of our income is donated to environmental organizations, which we promote at the same time.